With a new Annual Catalog on the horizon, there's the anticipation of so many new products, and new In Colors! Exciting right? But it's also time to make room for those newbies, so it's Out with the Old, in with the new! Change is always exciting, but sometimes hard.
I've seen the new Catalog already (one of my favorite perks of being a Demonstrator!). There are SO MANY great new products, and suites, and Stampin' UP! is on the cutting edge of current trends. This catalog is no exception.
But I am sad to see "It Starts With Art" leaving us. As a tribute, below please find some cards from the archives that I made with the Follow Your Art Product Suite. I hope that this may inspire you and that you grab this stamp set, dies, and the accompanying DSP and accessories while you can.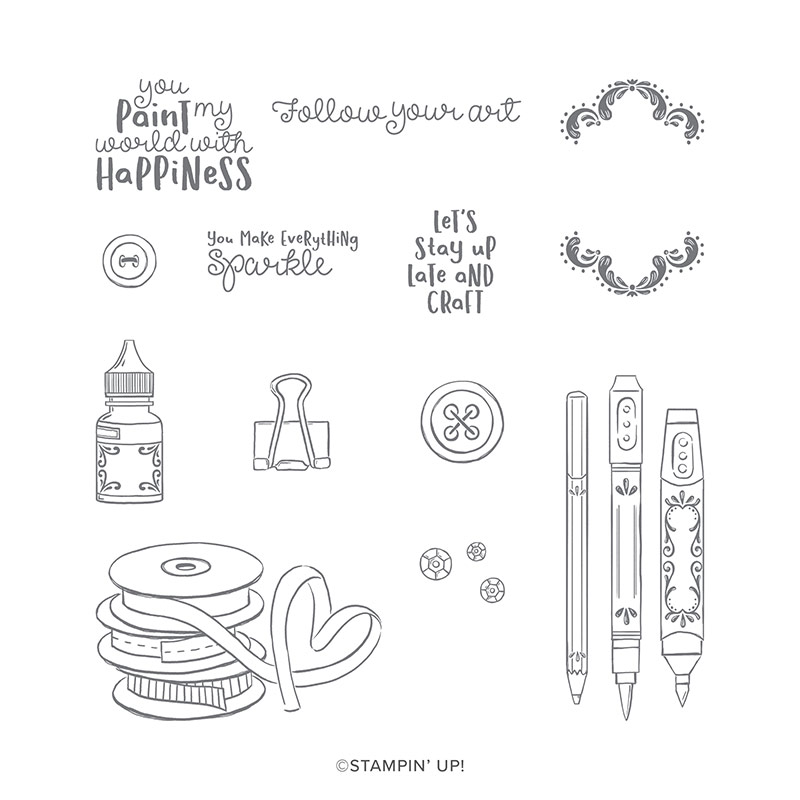 It Starts With Art – A Tribute:
I love this card because it's so colorful and playful! It uses the button stamp to create a stamped background, the fun DSP, and and another stamped and colored image.
Another card using the stamped image to create a background, and a stamped and colored image. I just love this card – very simple, great for a guy!
Here's my feminine take on the card – this time using the lovely Follow Your Art DSP for the back ground.
The colors and images of the Follow Your Art DSP are so bright and playful. Palette Knives and paint bottles pair so well with the You Paint My World with Happiness sentiment.
Yes, I am going to miss this stamp set, and the sister stamp set "Crafting Forever".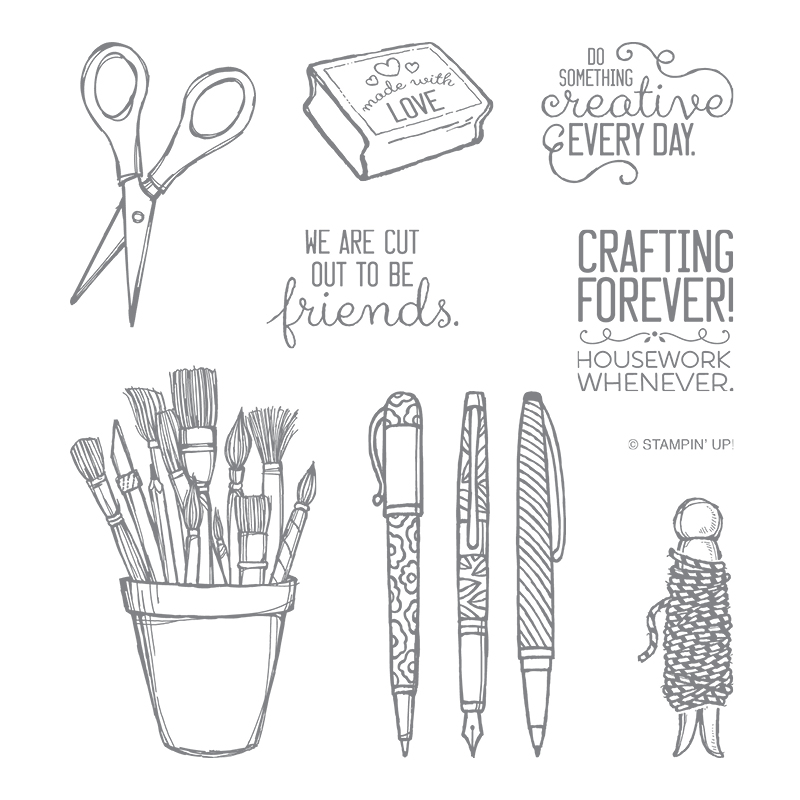 If you like these product suites, you will want to shop the Last Chance Products because when they're gone, they're gone.
If you'd like to get your hand on the new 2020-21 Annual Catalog NOW, rather than waiting until June 3rd, consider joining My Stampin Circle – my group of demonstrators. Some are in it to build a business and provide another source of income for themselves and their families, some just to get a discount to support their own hobby. Either way, you will enjoy the same perks and benefits. You can purchase the $99 Starter Kit here, fill it with $125 worth of products, and it ships to you for free. Ask me for more details if you have question.
Time to go Out with the Old, so we can come in with the new!