I was so silly when choosing my free items from the Jan/Feb 2023 Sale-A-Bration catalog! Usually, I place a large supply order in January ( I stock up on my envelopes, adhesives, dimensionals, card stock and other consumables) to earn free Sale-A-Bration items on purchases I would normally make throughout the year. A 6 month Paper Pumpkin subscription always gets added to my order so I can earn a Free Sale-A-Bration item on that too! When choosing my free items, I really thought I could live without the Favored Flowers DSP. To be honest, I thought the paper was 'too busy' for me. I wound up selecting it anyway thinking I would only use the 'other' side with the subtle geometric patterns.
My first choice was the Dainty Flowers and I was waiting very impatiently for that to arrive! Well my order came today, and as I was unpacking it, the first thing I went to was the Favored Flowers DSP. Those flowers! They were so striking I just had to cut that gorgeous paper up to use those flowers! Those flowers I thought I didn't like. They are just so gorgeous! Silly me! Turns out that I can't live without that paper!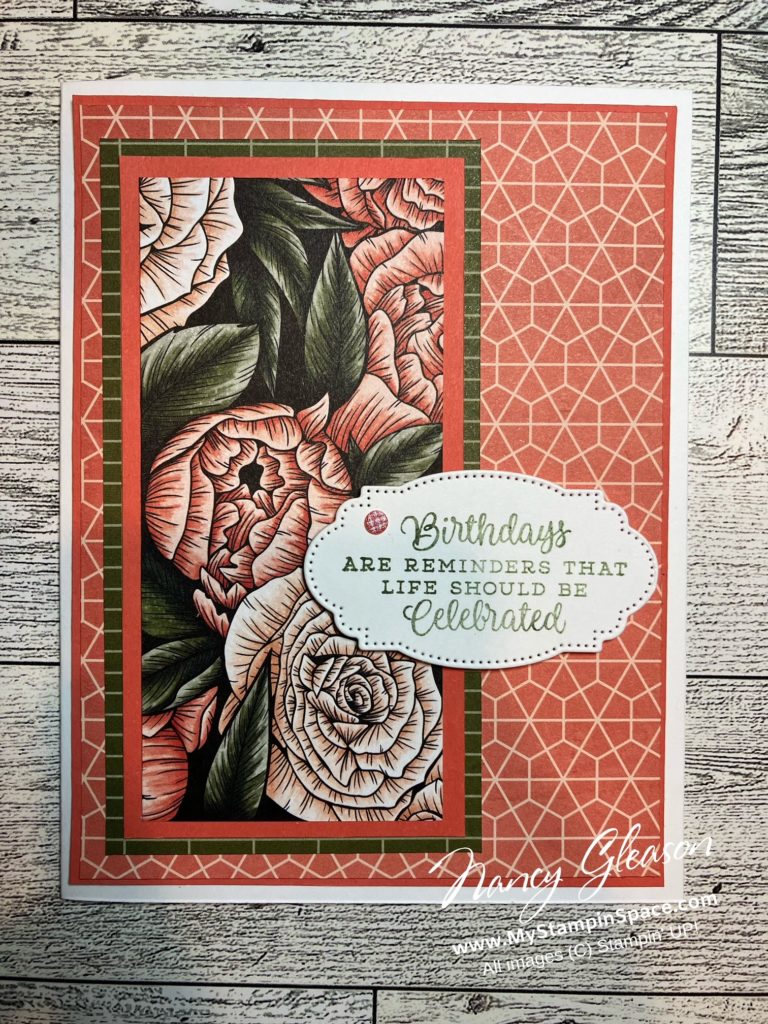 The first card I made was using the Calypso Coral hues. I did balance the busy floral side with the more subtle geometric side to create the perfect blend to really make those gorgeous flowers stand out without overwhelming the whole card. The sentiment and label shape are from the Potted Geranium bundle. I hope you like this as much as I do!
Let me show you what I made:
I used the same layout for the 2nd card I made: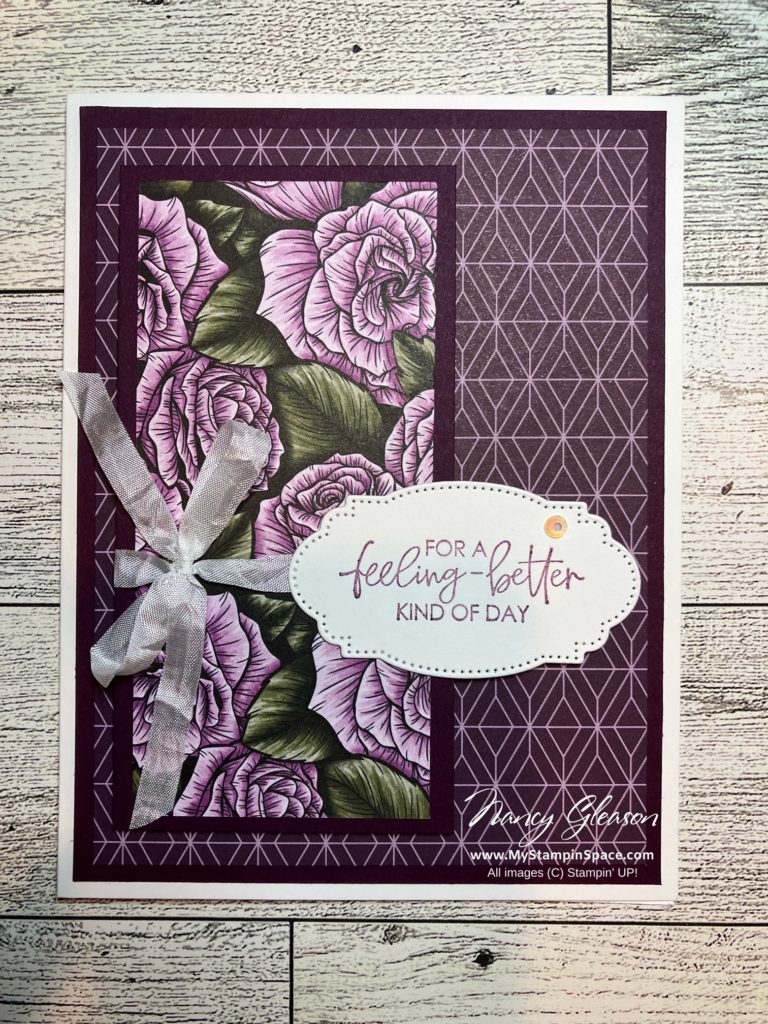 This time I used the Blackberry Bliss colored flowers and a sentiment from the Beautifully Happy Stamp set which you can also get for FREE from the Sale-A-Bration catalog. I added a ribbon here so I could play along with the #TicTacToeChallenge, #TTTC194. I used the Diagonal line of Patterned Paper, Flowers & Ribbon/Bow for my entry.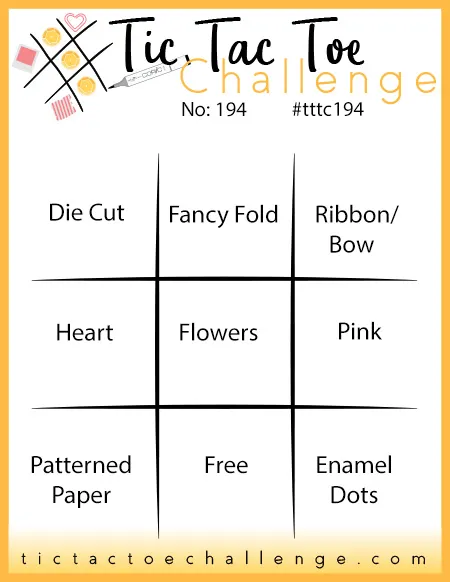 You can check out all the TicTacToeChallenge entries at their website.
Lastly, I fussy cut a flower from this DSP and propped it against a black background textured with the Cane Weave 3D Embossing Folder.
The Favored Flower DSP (# 160833) is a 12×12 pack that is FREE with a qualifying purchase of $50 or more. You can shop my online store here to stock up on essentials, or treat yourself to something on your wish list, and get this paper just as quick as you can! I was so silly to think I could live without this paper, but you don't have to be also!