Sometimes, I pleasantly surprise myself when I sit down to make a card, and that' s what happened here. I saw the sketch from the Freshly Made Sketches design team and immediately envisioned how I could turn that sketch into a card. I just used the Doily Builder Framelits together with the Butterfly Gala stamp set and Butterfly Duet Punch Bundle (you can see that card here) and I am totally in love with both bundles! So I knew I wanted to used those two bundles together again. What I didn't know was what color palette I wanted. I'll get to that in just a minute.
First, here is the sketch that inspired me:
I knew the Doily Builder Framelit die and butterfly would be perfect for the 'any shape' image and the "Hello Beautiful" sentiment was just begging to be used on the strip. And I've been wanting to challenge myself to use more vellum and that seemed to fit beautifully into the card I envisioned in my mind.
I pulled out my package of Botanical Butterfly DSP (a Level 1 Sale-A-Bration Reward). I knew that the butterfly images on this paper could be cropped perfectly with the Butterfly Duet Punch. What I didn't know was how beautiful Grapefruit Grove looks when paired with Highland Heather! I seriously don't think I ever would have put those two colors together. But a wise person once advised me, (and I'll pass along that wisdom to you) that the artists employed by Stampin' UP! are experts in color theory and design, as well as trend setters. Many times I'll take my que from the color combinations in DSP patterns. And that's just what I did here. I cropped out a butterfly from this sheet of DSP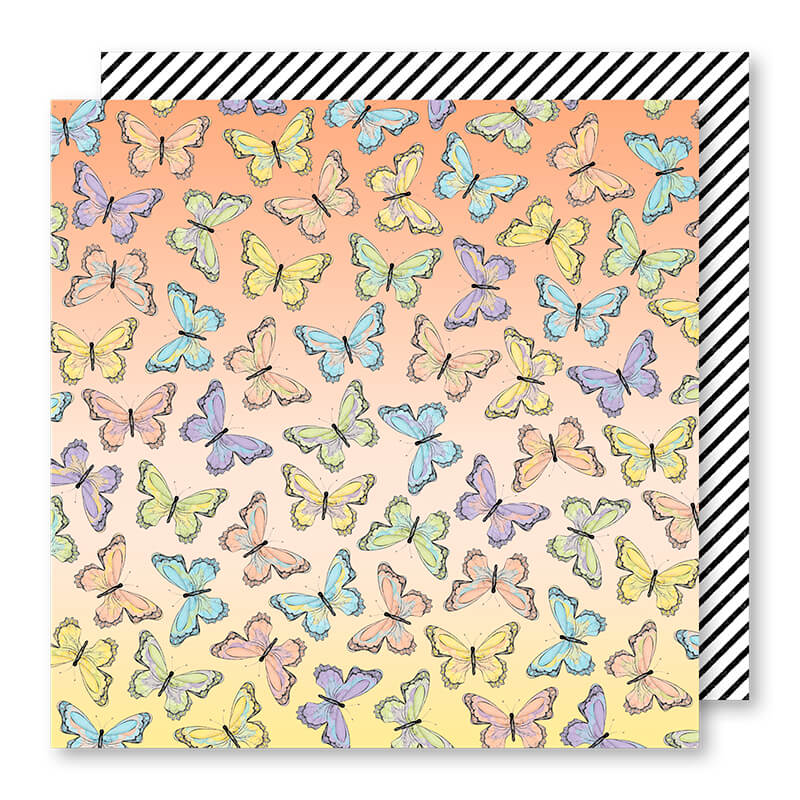 When I studied the butterfly, I discovered the key colors were Grapefruit Grove, Highland Heather and Black. So I decided to pull out cardstock in those colors.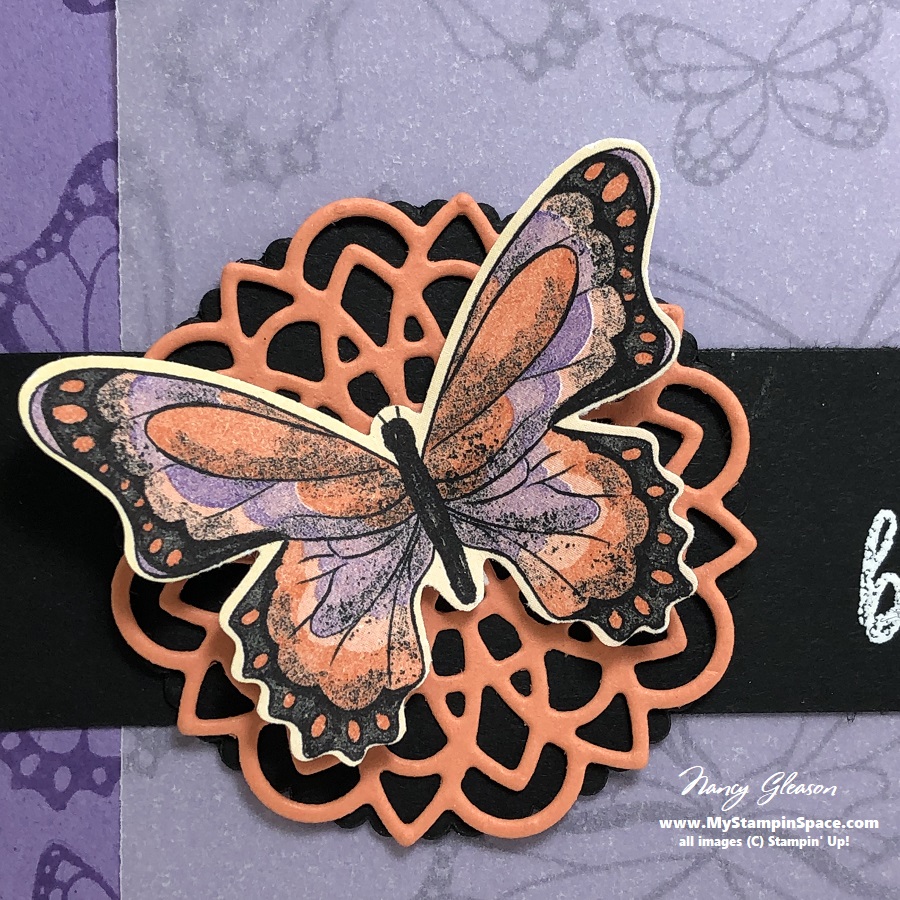 And this is my final result!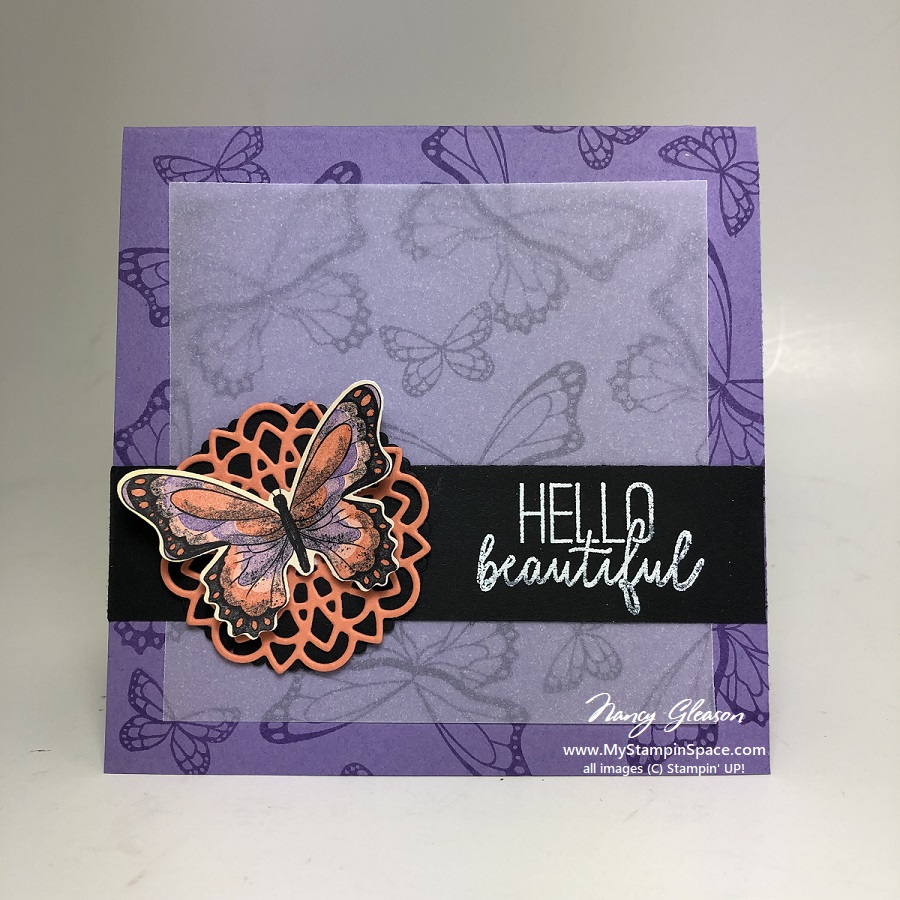 I just love this card! I am totally in love with the color combination, and really how all the elements came together! I love the Butterfly Gala stamp that I used to create the background for my Highland Heather card base. I love that I actually used Vellum and it looks good; like it belongs there! I love the Grapefruit Grove Doily layered on top of the Basic Black and the Basic Black sentiment strip. I even love that the card is square (it's 4-1/4″ x 4-1/4″). And I love that I actually cut up my Botanical Butterfly DSP instead of hoarding it! #LoveItChopIt
I know you are probably going to want to place an order so you can get your hands on Dear Doily Bundle and the Butterfly Gala Bundle and earn some Free Sale-A-Bration items like the Botantical Butterfly DSP. Click here to start shopping, and please use HOST CODE B3KMJJ23 when prompted if your order is less than $150 (before shipping and tax). If your order is $150 or over then do not use the Host Code but rather redeem the rewards for yourself.
I love hearing from you. If you have something to say about today's post, please, COMMENT HERE.
SUBSCRIBE to my FREE monthly newsletter & exclusive offers.