With Change comes Excitement and this is very exciting! It's time for change! And these changes are good; very good! Let's take a look:

The Holiday Catalog from Stampin' Up! goes live TODAY!  This catalog has

CHANGED ITS NAME

and is now being called the August-December 2020 Mini Catalog.  Stampin Up! has also

CHANGED THE RELEASE DATE

of this catalog to the beginning of August (rather than September) to allow you a longer period of time to make your Fall Holiday and Christmas cards.  Sweet, right? You can view the catalog by clicking the cover photo below.  You can view all of the current catalogs below: August – December 2020 Mini Catalog
2020-21 Annual Catalog
2020-21 Beginner Brochure
The next Change has to do with your Online Shopping Experience: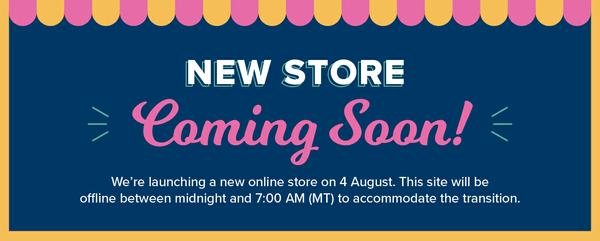 New Online Shopping Experience
When you visit the Stampin' Up! website, you are going to see a whole new site!  Much cleaner and simpler to navigate, and much more mobile and tablet friendly.  If you already have a Customer Account set up, when you sign in you'll get this box as you see here below. Although your account information will migrate over to the new site, if you use the 'remember my password feature" on your browser, your PASSWORD will NOT MIGRATE OVER!  So you will have to enter in your password the first time you log into the new website.  You can use the Forgot Password link if you don't remember your password.  After you log into the new site, and enter your password, you can then choose to "remember my password" and have your password saved for the next shopping trip.
You'll love some of features of the new site!  They include:
Inventory Status in real time!  (Let's you decide before you add to shopping cart if you want to order it and wiat until an item is back in stock.
Wish List and Favorites (This feature lets you create a wish list that you can email to another person(s). You can even create different lists for different events IE:  Wedding Invitation Supplies, or Birthday Party supplies, etc.)
GUEST CHECKOUT– (this feature allows you to bypass setting up an account and just shop!  Note:  you cannot retrieve historical order information when you use the guest checkout.)
Time to Redeem Your Bonus Day Coupons!
If you shopped, and earned, Bonus Day Coupons in July, now is the time to redeem those coupons! Use the coupon code emailed to you when you placed an order in July, and save on your order in August – Bonus!

Ready to shop! Of course you are! CLICK HERE to go to my Online Store.
I hope you enjoy the new August-December Mini Catalog. it may be a 'mini' catalog, but it is packed full!
Enjoy!
Nancy